The tour is a package from
Dynasty Trvel - 9D7N Sparkling Korea + Jeju Island
. If it is up to me, I will go for free and easy instead of joining a tour group but my Aunt insist on joining a tour group ...
Day 1 - 9 April
We are meeting the rest of the people from the tour group, total of 13 people. We are supposed to meet at 8.30pm but my Aunt and I reached Changi airport at around 6.15pm. We took the mrt there and we wanted to avoid the peak hour where most people are getting off work. Dinner at Soupalicous ... and it tasted really awful, at least the seafood chowder is downright awful. Even canned soups taste better than that. The guide (not the tour guide) from Dynasty Travel arrived to help us with our checked-in, after that we head to the SATS Premier Lounge at the Departure halls. Real food there ... finally.
Take-off at 10.35pm. The last time I set on a plane was in 2009 so my expression during take off was exactly o_o Since it was a night flight, I thought that breakfast will be served around 3am but we will served supper at around midnight. What a weird timing to eat, where most people are trying to sleep or are asleep.
Day 2 - 10 April
We reach Incheon airport at 5.30am (we are about half hour early), the tour guide Ryan was waiting for us outside the arrival hall. Since the bus has not arrived, we ate breakfast at Paris Baguette. The bus finally arrived at around 7.30am, we had to walk a distance to board the bus, the wind outside is really cold.
The plane to Jeju only takes off at 12.30pm so Ryan took us to Namsangol Hanok Village. On the way there, we passed by a few landmark sights.
Gwanghwamun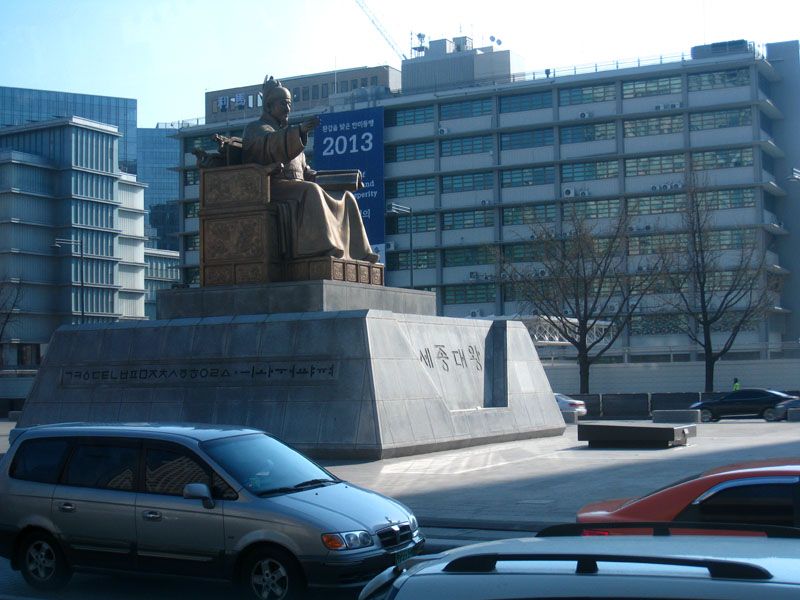 Sejong Daewang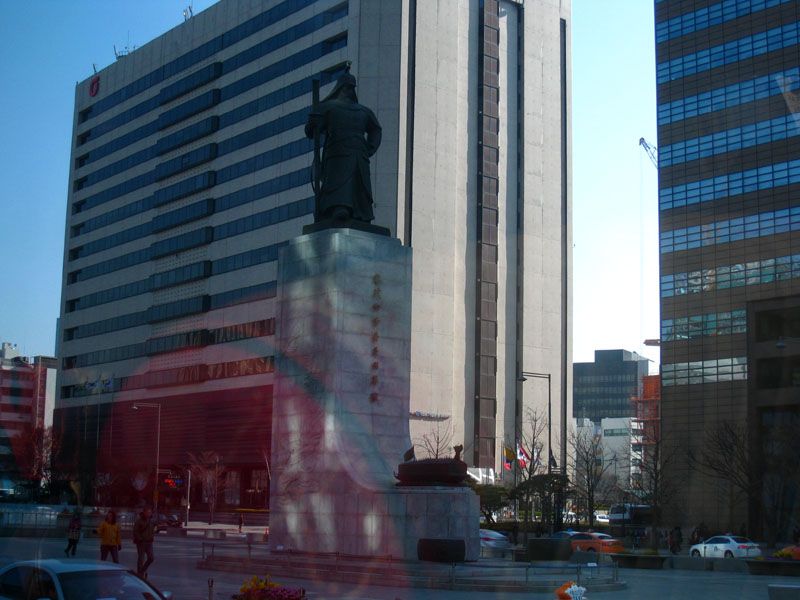 Yi Sun-sin
I recognised the places from Queen InHyun's man, Running Man and other shows that I have watched.
Weirdly shaped building
Namsangol Hanok Village
link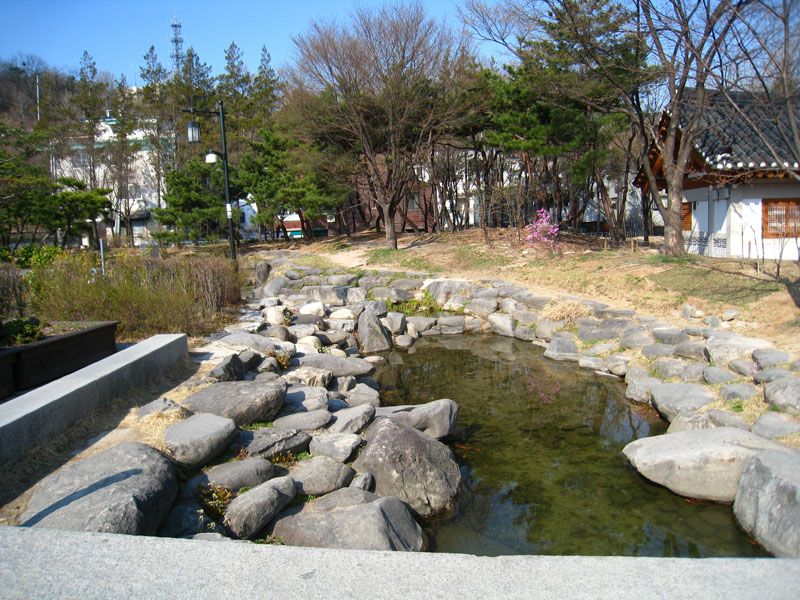 N Seoul Tower
The tools people use on a daily basis
The colourful kids shoes are so cute
Draw water from the well
Cooking Stove
The doors are really low. Makes me feel tall. lol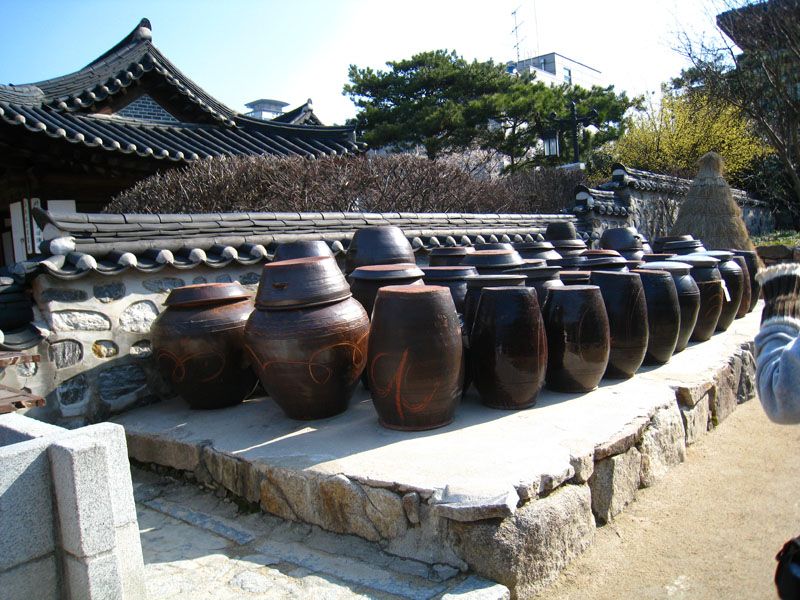 Jars for marinating Kimchi
Another view of the N Seoul Tower
After that, we head to Gimpo airport for the flight to Jeju
The convenience store has some really good looking desserts
Lunch at Jeju - Ginseng Chicken Soup
The side dishes, the noodles are meant to be placed into the soup. Four to a table and no one wants to eat the bean sprout thingy so I ate every bit of it :D
Bored will waiting ... so I end up taking pictures of the flowers outside.
Teseum Safari
link
After lunch, we head to Tesuem Safari, one of the Teddy Bear Museums in Jeju. This one allows people to touch the bears.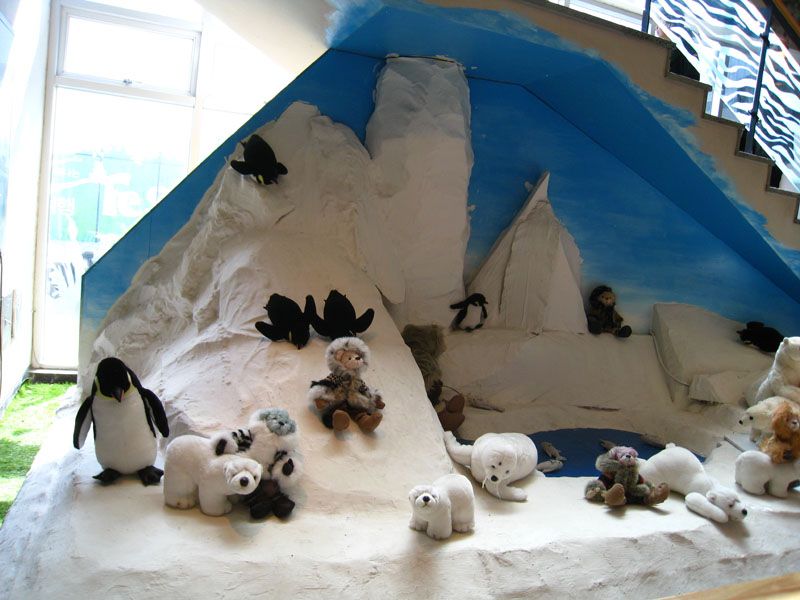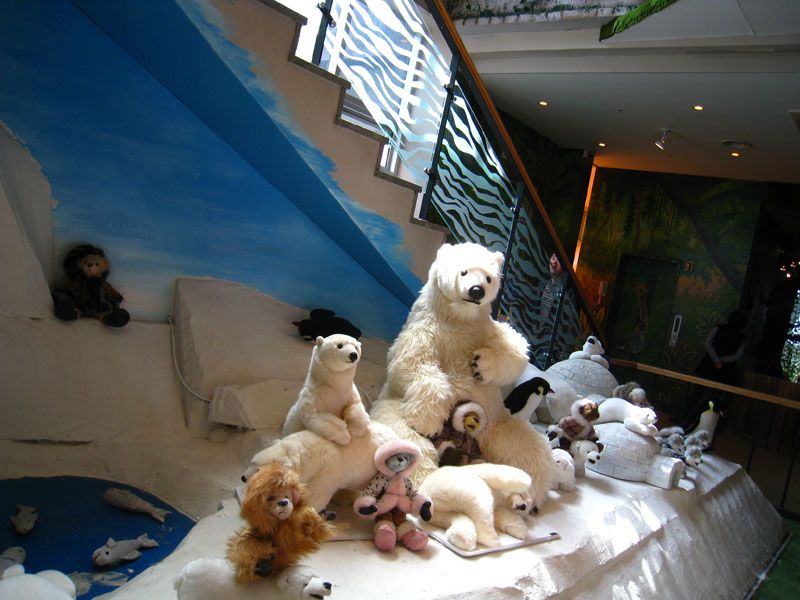 Some teddy bear that was used in a drama.
vroom vroom
Entrance to an exhibit that cannot be touched. Everything is displayed under glass cases as the teddy bears are so small and people can easily steal them.
Alice in Wonderland
Shrek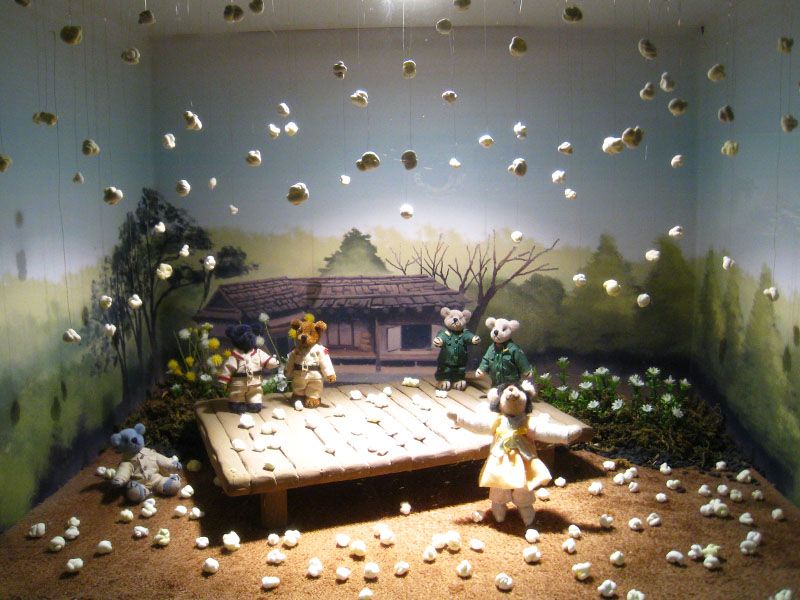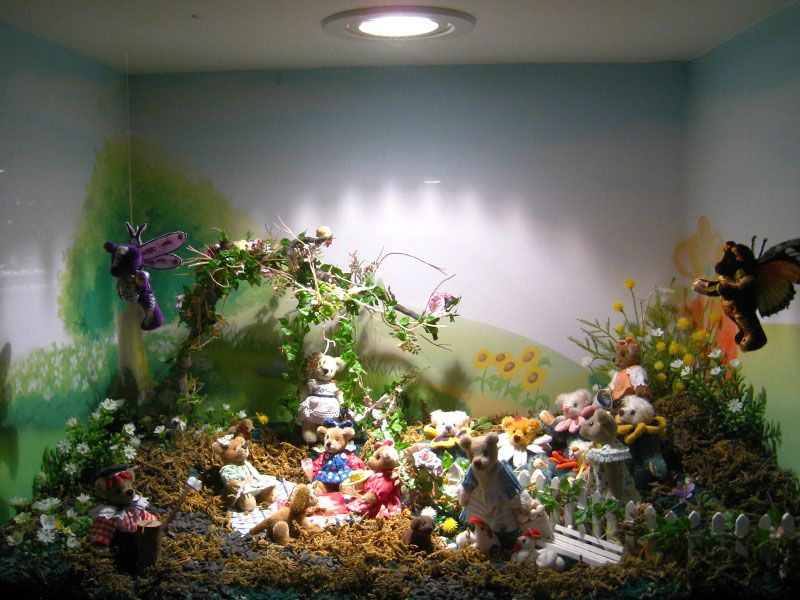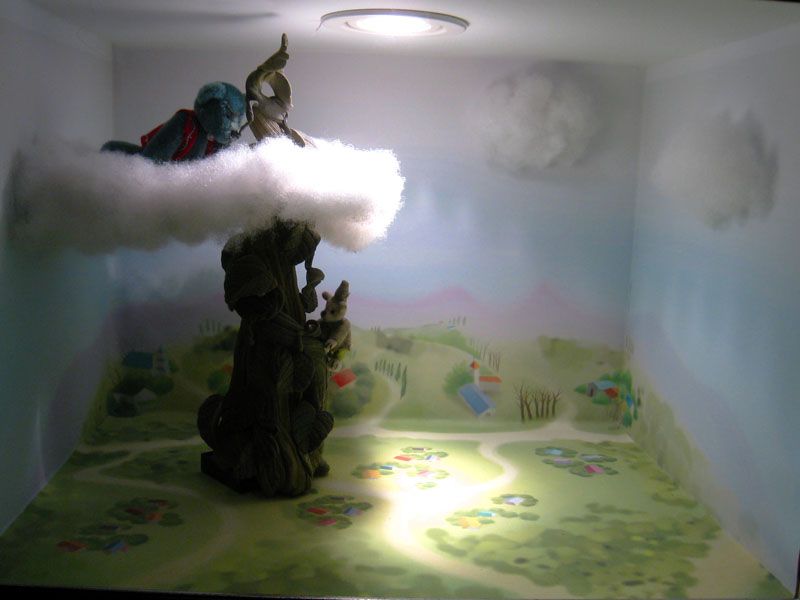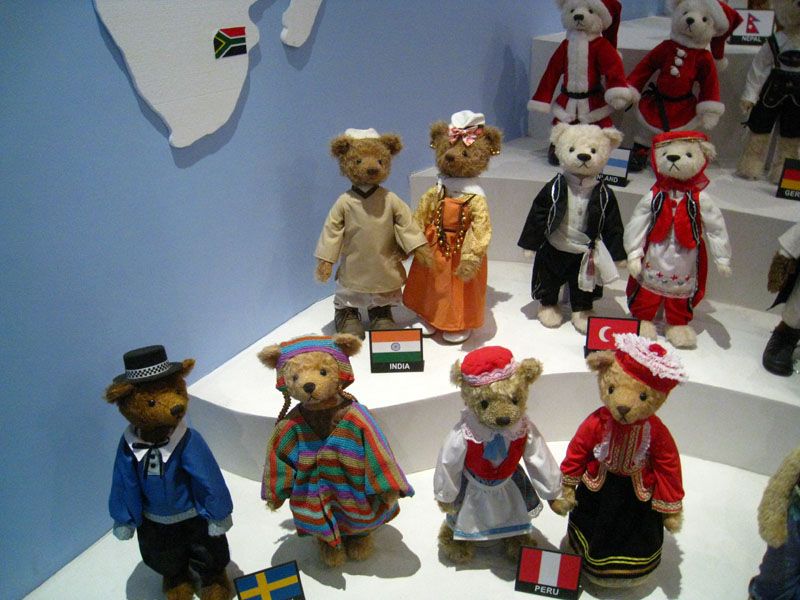 Bears wearing traditional clothes of various countries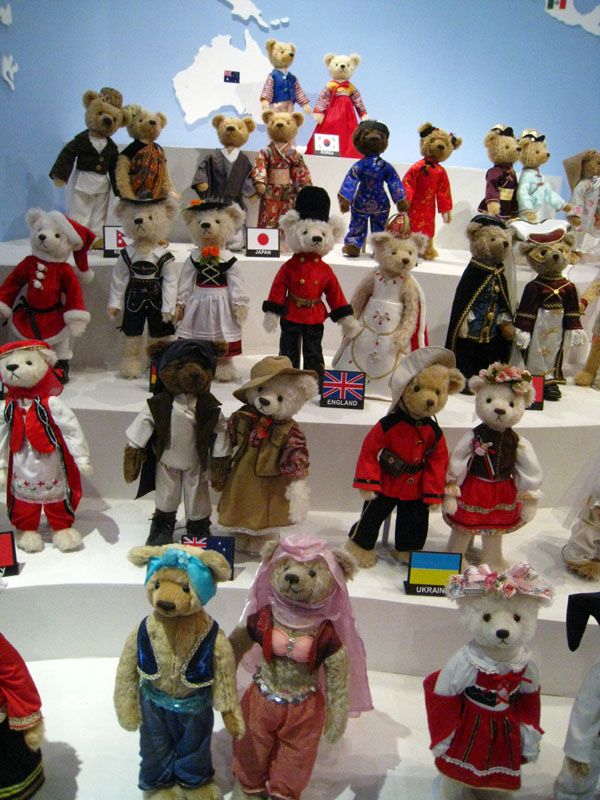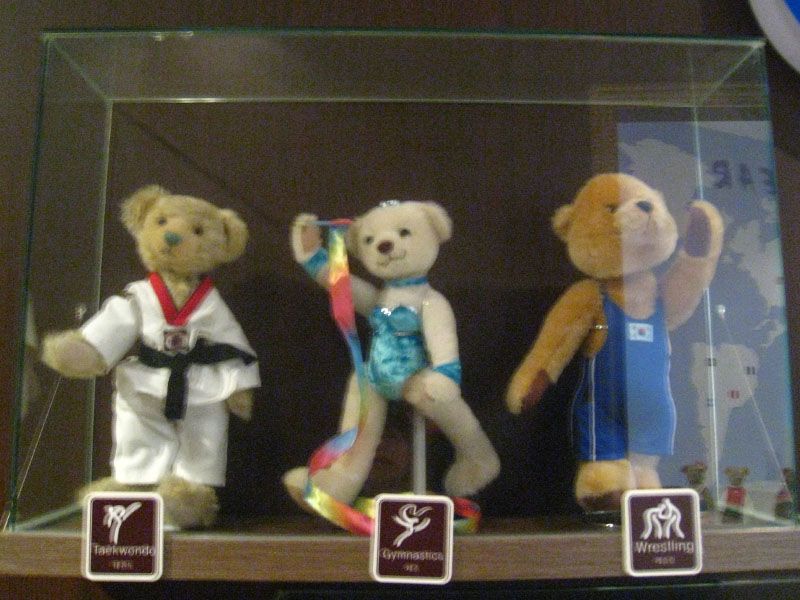 Olympic bears. I think the gymnastic bears represents Son Yeon Jae.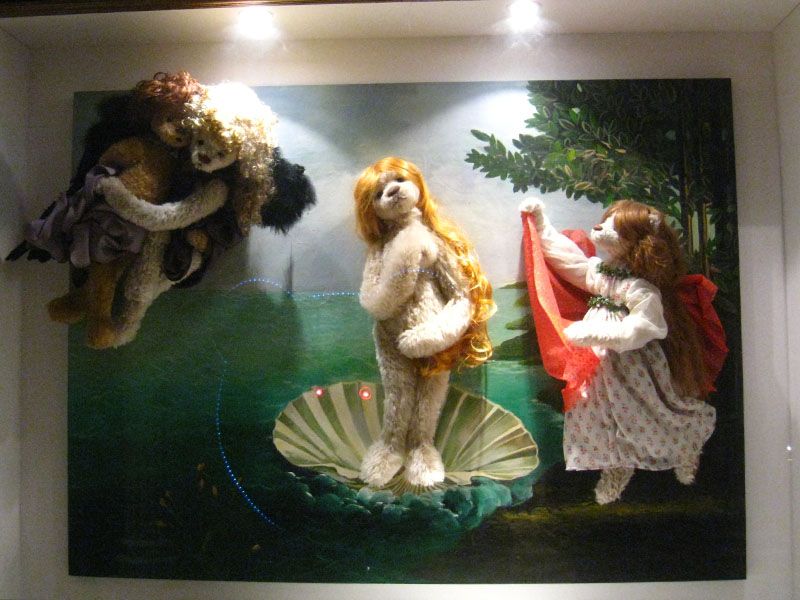 The Birth of Venus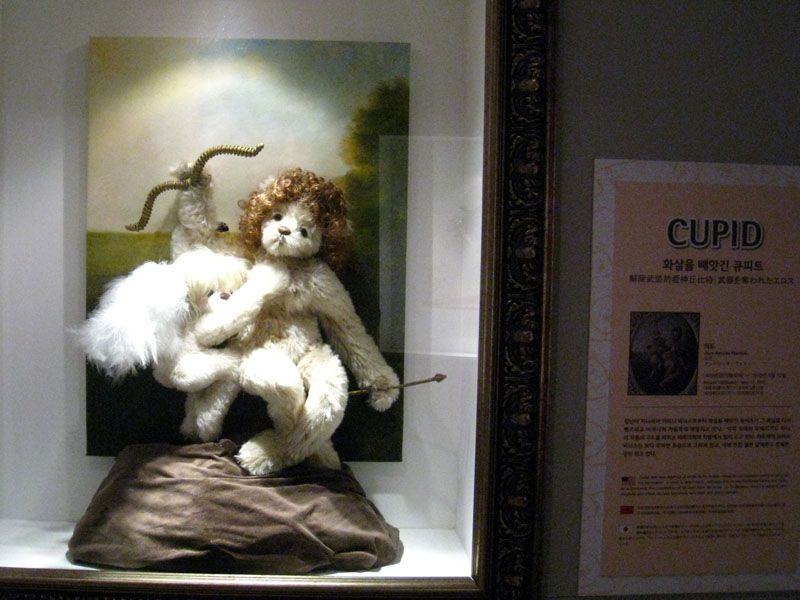 Yongduam Rock
link
Supposed to look like a dragon head but I can't see any resemblance at all. The steps down to the ideal photo taking spot is very steep, uneven and rocky. One of the most boring tourist destination ever.
At least there is good street food. BBQ fresh squid, taste so good.
After that, we went to the Nanta Show, rather interesting and amusing. I wish we went to see
Jump
instead.
Finally dinner after the show. Seafood Sashimi, one of them has a chew-till-your-jaw-ache texture.
Journey to the hotel took more than an hour, we are staying at The Shilla which was rather far away from the tourist attractions.